Top JavaScript Development Companies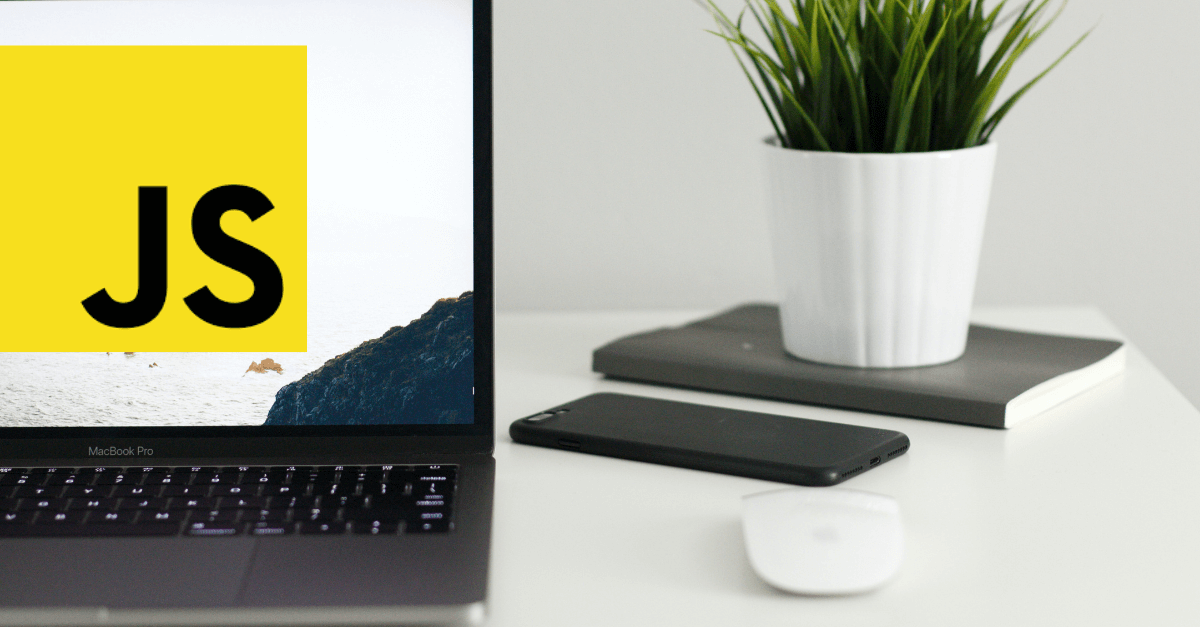 JavaScript is the top-ranked programming language in the world. Developers claim that JavaScript is fast to learn and easy to apply in different complex projects that require creative solutions.
JavaScript took only ten days to be developed and since 1995 has been steadily growing in popularity alongside the Internet. Each time you access the Internet means that you interact with JavaScript. Can you imagine your life without YouTube, Facebook, Google Maps, Amazon, and the rest 95% of the websites on the net? They would not look and function the way they do nowadays without JavaScript.
It is not surprising that there is a plethora of different development companies who claim to offer the best services out there. We have created the list of top 10 most reliable JavaScript development companies based on several criteria:
Average reviews rating according to Clutch.co, The Manifest, GoodFirms and others
Main fields of focus
Prices for their services
Quality of their final products
We made sure that only the best of the best have made it to the list and here is the final cut:
Rank #1 — SF AppWorks
Rank #2 — XWP
Rank #3 — QArea
Rank #4 — GeekyAnts
Rank #5 — Apptension
Rank #6 — Mutual Mobile
Rank #7 — Bornfight
Rank #8 — Frontkom
Rank #9 — SennaLabs
Rank #10 — FullStack Labs
As each of them is worth your attention let us have a look at the companies in more detail.
Number of employees: 50–249
Average reviews rating: 4.9
Main services: Management Consulting, Web Development, Design, App Studio, Rapid Prototyping, Product Architecture
Minimum project size: 10 000+
Average hourly rates: $50 — $99 / hr
Tech Stack: HTML, JavaScript, Java, UX/UI Design, Wordpress, Drupal
Top clients: Google, SportMe, Sleepio, Kickfin, Humana
Location: San Francisco, CA
In 2008 love for music brought two of the best JavaScript programmers Darius Zagrean and Andrew Greenstein together. They launched their first startup that was designed as an open-source platform aimed at music creation. Their productive collaboration and inventive approach attracted more talented developers. That is how a brand new javascript software development company was born.
This time Darius and Andrew didn't limit themselves to a single field. They can already take account for creating a publishing company for education, an online gallery for the field of art, a fitness app for health care and there is more to come. High quality of JavaScript implementation to the new projects brought the newborn company to a completely new level of performance making it the best JavaScript development company on the market.
Among their achievements there are the creation of an online platform lifereimagined.org, development of a booking system for Plug and Play, integration of Tenor into Facebook (which drastically increased the traffic), and many others.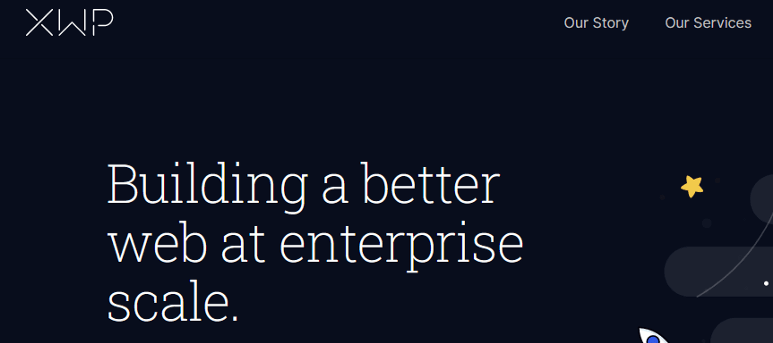 Founded: 2005
Number of employees: 50–249
Average reviews rating: 4.9
Main services: Web Development, Web Design, UI/UX design, Product Strategy and Development, Maintenance and Managed support
Minimum project size: 50 000 +
Average hourly rates: $150–199$ / hr
Tech Stack: PHP, Drupal, HTML, Javascript, Java
Top clients: Google, Rolling Stone, Variety, iOne Digital, Nova Entertainment
Location: Chelsea, Australia
Taking its roots in Melbourne, Australia, XWP started as a small but promising startup idea. Over the years the project has rapidly grown into one of the best JavaScript development companies. They took things slowly only to have a global impact over the digital world nowadays. The company focuses on collaboration with big enterprises and project development on the highest scale for media and information technology.
XWP invested a lot of time and effort into understanding each and every important detail of the global tech ecosystem. Such an approach has provided this company with the necessary experience to develop the most effective tools for front- and back-end design and data management.
XWP knows the job inside out when it comes to building a website from scratch, its support and maintenance with the help of the necessary programming languages among which JavaScript is of the top importance.
According to the plethora of positive reviews, the high expertise in JavaScript and effectiveness of the best JavaScript programmers are without a doubt the main advantages of the company. The dark side of all the experience gained and reputation earned is that the services appear to be on rather an expensive end.
Founded: 2001
Number of employees: 50–249
Number of completed projects: 800+
Average reviews rating: 4.8
Main services: Web and App development, Product Development, DevOps, Design, Testing, IT Consulting
Minimum project size: 10 000+
Average hourly rates: $25-$49 / hr
Tech Stack: Java, Javascript, PHP, C#, Go, React, Node.js, Python, Angular
Top clients: Skype, Kroodle, Dashlane, Huffpost, Last Mile Health
Location: Kharkiv, Ukraine
When it comes to the most adequate price-quality ratio, QArea steps up into the spotlight. The services they offer range from IT consulting to development of an entire digital platform for a whole business. Whether you are a small company or a huge famous enterprise with a lot of influence on the market — you will be satisfied with their case-by-case approach, customer-oriented attitude and top JavaScript development services.
QArea has been working with Javascript since the year it was founded. The JavaScript development company is known for its quick services and high-class performance. You won't have to rack your brains thinking of where you should find an extra pair of hands managing your legal arrangements or system administration process. You'll get an all-inclusive package if you wish for it.
The JavaScript development agency offers the most profound and clear assistance at each step of the working process. They are well-known for their transparency and honesty offering the highest quality for a reasonable price. Healthcare applications, websites for retail stores and machinery manufacturing are some of the projects QArea has released.
4. GeekyAnts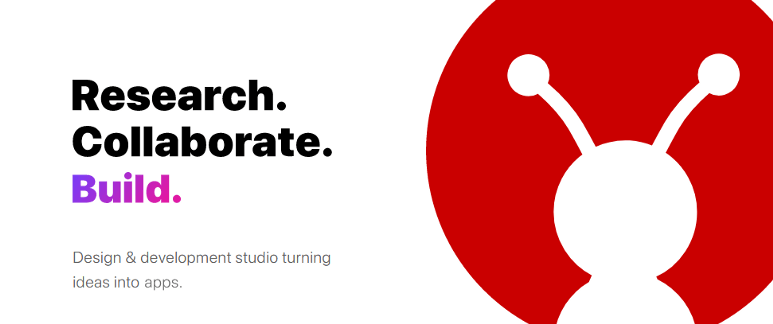 Founded: 2006
Number of employees: 50–249
Average reviews rating: 4.7
Main services: Web and Mobile development, UI/UX design, Business Analysis, Product Management, DevOps, QA, API Development
Minimum project size: $5 000+
Average hourly rates: $25-$49 / hr
Tech Stack: React, React Native, Flutter, Angular, Vue, NodeJS, Python, Svelte
Top clients: Google LLC, ChildMind Institute, PayPoint, QuinType, EndLink, Mobile Premier League, Lamno, Khatabook
Location: Bengaluru, India
GeekyAnts position themselves as a young and passionate team of best JavaScript developers who are ready to undertake any challenging task. Founded in 2006 they underwent a rebranding in 2011. Since then the company has been working on increasing and diversifying their customer base.
They offer their services to a huge variety of industries like finance, banking, entertainment, education, real-estate, marketing and others. The organization is a tech partner for the biggest and most famous conglomerates like Google and Endlink.
Are you sure you'd like to use JavasScript for your app or website? GeekyAnts support the idea that it is up to the experts to decide on the programming language for back- and front-end of your project. Taking into consideration their clients' demands, the JavaScript development agency tries to offer the best solution for each case.
5. Apptension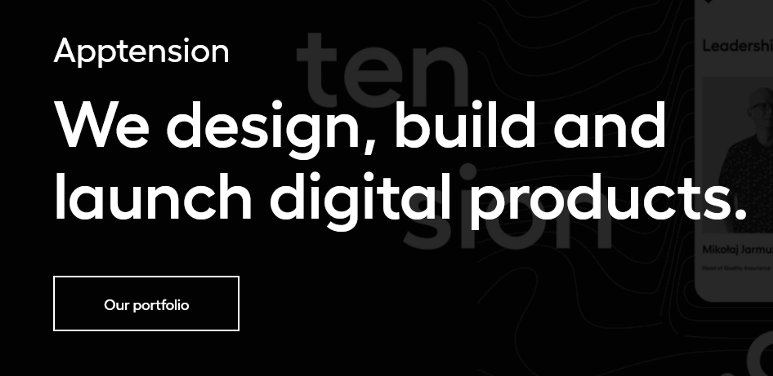 Founded: 2012
Number of employees: 50–249
Number of completed projects: 50+
Average reviews rating: 4.7
Main services: Software and Product Development, Consultation and Product Maintenance
Minimum project size: $ 25 000+
Average hourly rates: $50-$99 / hr
Tech Stack: Google Analytics, Java, Javascript, HTML 5, React Native, jQuery
Top clients: Netflix, Uber, Helneken, Universal, Spotify
Location: Poznan, Poland
Compared to the previous top JavaScript development companies, despite the fact that Apptension has not spent that many years on the market, the JavaScript web application development company has a lot to offer. The interest of the agency is evenly spread between custom software, web and app development.
Small businesses and representatives of the midmarket are their usual clients. They also have already earned trust among bigger players like Netflix and Spotify. Apptension is reaching the status of a top agency on the global market.
Being experienced in multi-project management they are known for their JavaScript, Python and other programming languages expertise. Customers are satisfied with the Apptension performance. The team offers top JavaScript development services when it comes to creation and design of various iOS and Android apps like an AR app for a visual effects company.
6. Mutual Mobile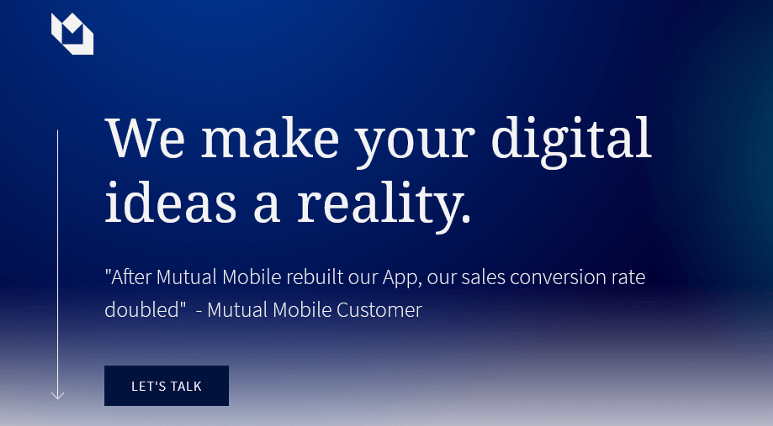 Founded: 2009
Number of employees: 50–249
Average reviews rating: 4.8
Main services: Design strategy (UX/UI analysis, User Testing), Technology and Engineering (Cloud Services, VR, Web, App), Program Management (Analytics, Risk Management)
Minimum project size: $25 000+
Average hourly rates: $150-$199 / hr
Tech Stack: HTML5, JavaScript, Google Analytics, jQuery
Top clients: Google, Xerox, Clorox, Big Bazaar, Dribe, Flexdrive
Location: Austin, TX/India
Mutual Mobile has a significant portfolio with completed orders for Google, Wallmart, Xerox, Nike, Disney and many others. Being among the top JavaScript development companies, Mutual Mobile has been working with a variety of significant projects like virtual reality and artificial intelligence.
They seem to be ahead with JavaScript implementation having developed a biometrics tracing software; functional iOS and Android apps for media and publishing companies; an intuitive platform for Hay House that has earned $1 million for the investors.
Their JavaScript development services are pricey but for those looking for long-term collaboration in innovations and cutting-edge technologies, Mutual Mobile is the choice.
7. Bornfight
Founded: 2009
Number of employees: 50–249
Average reviews rating: 4.8
Main services: Product Design, Web and Mobile App Development, E-commerce
Minimum project size: $25 000
Average hourly rates: $50-$99 / hr
Tech Stack: Node, PHP, Java, Javascript, HTML, React, Vue.js, GSAP
Top clients: Lufthansa, British American Tobacco, Molson Coors, Heineken, Mercury Processing Services International
Location: Zagreb, Croatia
Bornfight is a JavaScript development company known and appreciated for its outstanding planning skills and high performance on all the levels of product development. They position themselves as a team of passionate and creative top Javascript developers for hire who are always ready to dive into the unknown and overcome any challenges on the way to the perfect result.
The clients that prefer the JavaScript development agency start with the consultation services and never end the collaboration at this beginning stage. Working on the front-end of the ordered platforms, Bornfight are extremely successful in applying JavaScript.
They apply their outstanding services to programming different e-commerce components and ensuring the flawless operation of the web and app platforms. However, the final prices of the finished projects are reported to be higher than expected — the point where the review ratings usually drop for the company.
8. Frontkom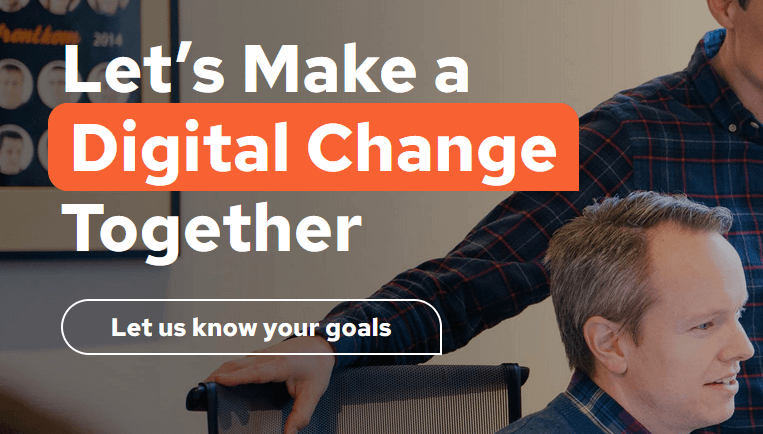 Founded: 2000
Number of employees: 50–249
Average reviews rating: 4.8
Main services: Insight and Strategy, Digital Products, Design, Marketing, Hosting and Support
Minimum project size: $10 000
Average hourly rates: $100-$149 / hr
Tech Stack: HTML, JavaScript, Droopal, Laravel, Node.js, WordPress
Top clients: HubSpot, Hotjar, Gitlab, Gira
Location: Warszawa, Poland
Frontkom is focused mostly on mid market with the main interest in education, technology, electronics, traveling and others. If you are pressed for time, Frontkom is the best JavaScript development company of your choice. They hire the best JavaScript programmers who are famous for creating fast solutions for businesses that are experiencing a drop in revenue.
This web development company will provide the high quality analysis of your business situation and decide whether the problem lies in the main color scheme of your Home Page which you will need to change, or if the time has come to build the whole new web product from scratch.
Decades of experience allow them to easily operate any program development language including JavaScript software development. The Frontkom team uses it to enable a fast and effective interaction between a customer and the final digital product. Their solutions include displaying articles, adjusting webpages to mobile devices, introducing new options to the existing websites and many more.
9. SennaLabs

Founded: 2015
Number of employees: 50–249
Average reviews rating: 4.6
Main services: Custom Web and Mobile Application Development, Project Management, Machine Learning, Digital Marketing
Minimum project size: $25 000+
Average hourly rates: $50-$99 / hr
Tech Stack: UX/UI Design, HTML, JavaScript, SLA, Workdpress, Drupal
Top clients: Marriott International, Centennial Coal, GrabCasual
Location: Bangkok, Thailand
SennaLabs is a relatively young company with burning ambitions striving to enter the list of the top JavaScript development companies. They are still looking for their niche and their interest is evenly spread among various fields of industry. The JavaScript development agency is still oriented mostly on the domestic market slowly but surely going globally.
SennaLabs creates system infrastructures, customize websites, and provides coding and testing services. The JavaScript software development company is capable of designing web interfaces with striking visuals and adding extra features to a website. The team also provides full-scale support fixing bugs and working on the mistakes.
They can offer collaboration with top programmers who are highly adaptable and always keep their eyes peeled for the new technology trends.
10. FullStack Labs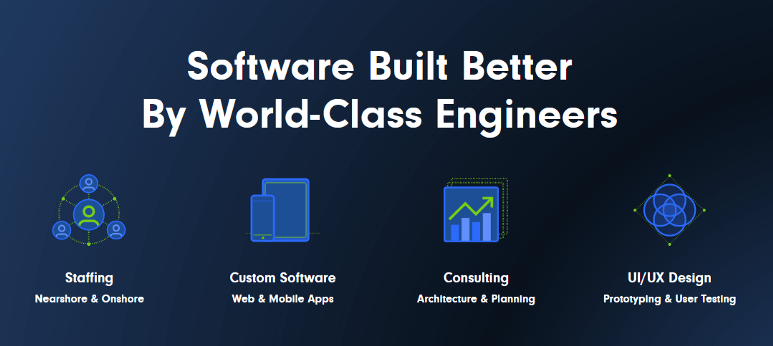 Founded: 2013
Number of employees: 50–249
Average reviews rating: 4.8
Main services: Programming and Scripting, Mobile App Development
Minimum project size: $25 000+
Average hourly rates: $100-$149 / hr
Tech Stack: React, Vue.js, Java, JavaScript, Node, Python, Angular
Top clients: Uber, Siemens, Ekso, IMON, Cytek
Location: Granite Bay, CA
FullStack Labs mainly focuses on developing frameworks and application platforms for mobile devices. It allows the JavaScript development company to improve and get a full-depth experience in this particular service line. They provide top solutions in application development and software solutions for healthcare, education, logistics, and construction industry organizations.
The JavaScript development agency uses JavaScript for the modernization of the existing education and training management systems, developing technology updates, creating and supporting e-commerce apps for Android and iOS on the basis of existing websites.
FAQ
Should I hire a JavaScript development agency for my project or a freelance developer?
Both options have their pros and cons. For your long-term goals, it is best to hire an experienced JavaScript development agency. It will provide full-scale support during the whole process of web development services and enable you the possibility to incorporate all the changes you might find necessary with time.
What tech agencies are the best JavaScript development companies?
There are top JavaScript development companies that have broad experience in using JavaScript programming language for their web and app developing projects:
SF AppWorks
XWP
QArea
GeekyAnts
Apptension
Mutual Mobile
Bornfight
Frontkom
SennaLabs
FullStack Labs
What are the benefits of JavaScript?
JavaScript is a tool that enables a convenient and fast work of a search engine system on the users' end. Best JavaScript developers use the programming language to enrich the experience with the interface interaction, modernizing it with features like drag and drop, sliders, etc.
Conclusion
JavaScript is a wonderful tool that enables you to develop whole applications from scratch including both front and back end. Therefore, it is important to stay well informed about the best JavaScript development companies if you'd like to improve and modernize your business using digital processes.
To assist you with this, we created the list of the top JavaScript development companies. We took into consideration the years spent on the market, type of experience, variety of services, and prices. We hope that you will find this information useful when choosing the best JavaScript development company to follow your personal needs.

Other Popular Articles